Children's & Toddlers Circumcision in London
At Circumcision Pro we are an inclusive clinic and have experience of the different cultural and religious practices when it comes to circumcision. Many cultures prefer to have their sons circumcised at an older age. At Circumcision Pro, irrespective of age, we provide a service that prioritises safety and comfort. We strive to always ensure we provide the most comfortable environment for all families and their sons.
We can perform circumcision at any age at our clinic. However, it is important to note that circumcision in this age group can be quite challenging. Toddlers and children below the age of 5 to 6 can struggle to understand what is being carried out and why. It is extremely important that parents make every effort to explain the procedure to their child beforehand and are prepared to play an active role in trying to settle their children and provide adequate distraction during the procedure to ensure that the whole experience is as mentally and physically comfortable as possible.
In toddlers and young children a variety of techniques for circumcision are available. In toddlers the preference is to use the 'ring' method. There are two types of ring device – the Plastibell Ring and the Circumplast Ring. The technique used in both types of ring is the same. 
With experience in all methods of circumcision, we can adapt to each client's needs. Our preference is to use the Plastibell ring. However, where the penis is found to be slightly 'buried' we prefer to use the Circumplast ring. 
For older children the 'ring' method may not be possible. The plastibell and circumplast rings come in a variety of sizes to accommodate different penile girth sizes. The largest plastibell ring size is 1.7cm. In older children penile girth is often larger than this and hence the 'ring' method cannot be used. In addition, even if the ring can be fitted the rate of complications including failure of the ring to fall off as well ring migration are much higher and hence it is normally better to opt for a traditional cut and stitch method. This technique takes longer and involves the placement of stitches.
On the day, we will first explain the procedure and discuss any potential complications. Then, we will go through the details of the immediate aftercare and provide contact details should you have any further questions once you get home. You will have our support through every step of the process.
After Care for Plastibell & Circumplast

After Care for Plastibell & Circumplast
Apply 3 times a day every day till the ring falls off
Start on day 2 post op and continue every day till ring falls off
Change nappies regularly. Use the same size.
After Care for Cut & Stitch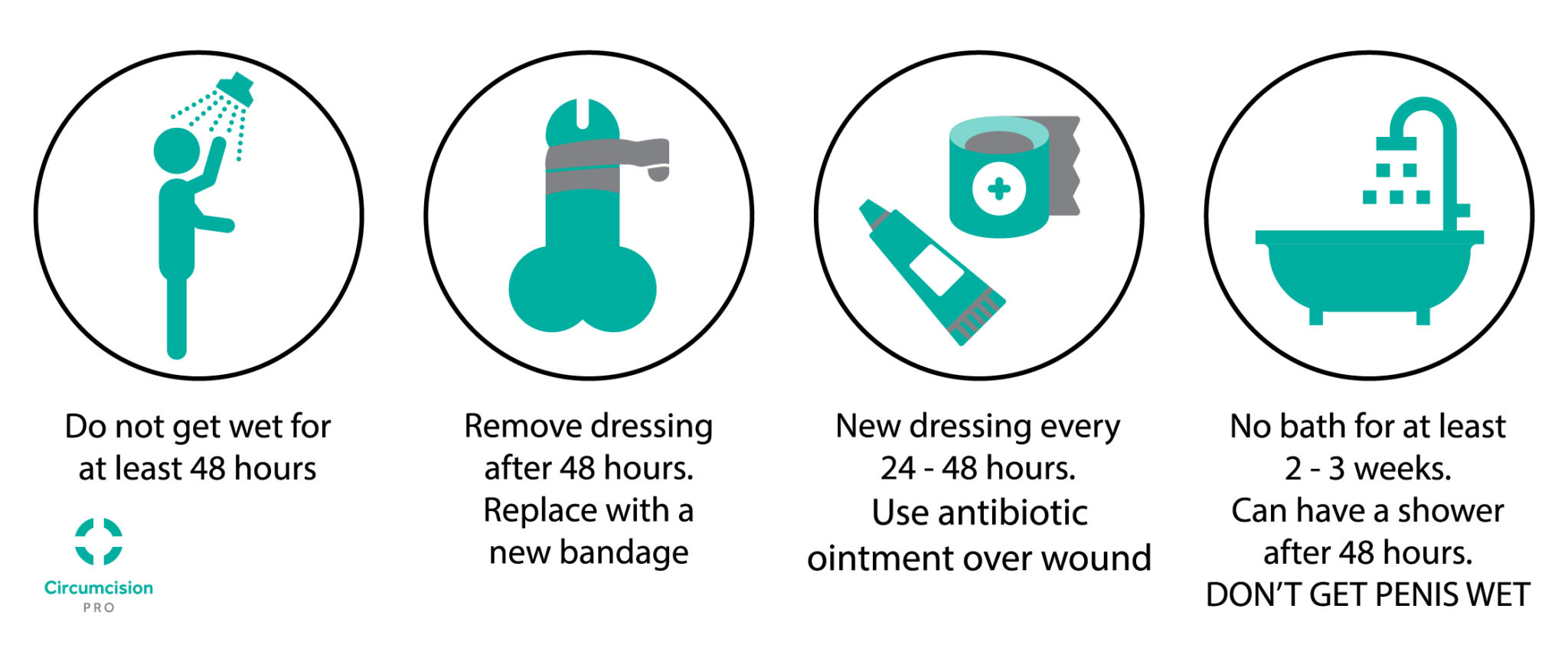 FAQ's about your Child / Toddler