A circumcision is the surgical removal of the sleeve of skin and tissue that normally covers the head of the penis, otherwise known as the glans. This double layer, sometimes called the prepuce, is more commonly known as the foreskin.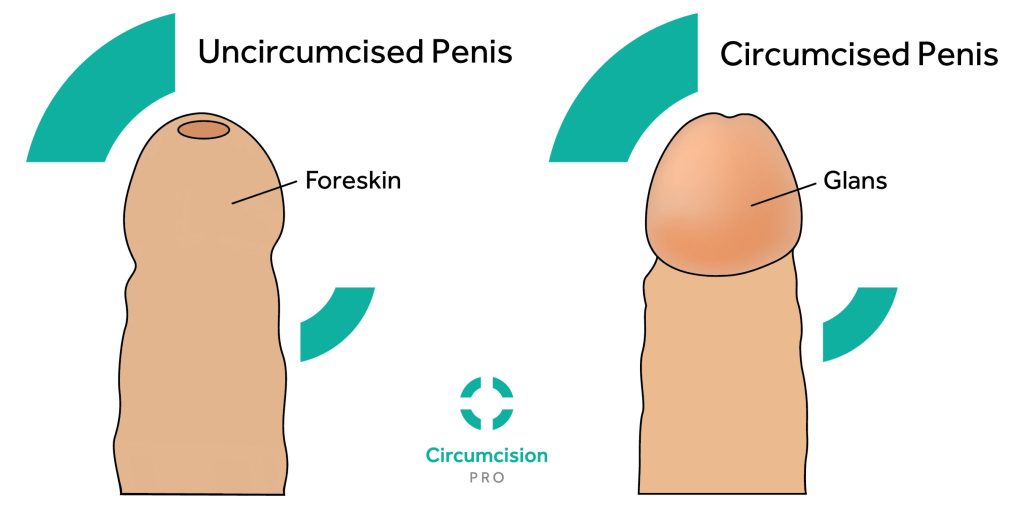 Yes. Out of the thousands of circumcisions carried out, there are very few cases of complications. Complications from a circumcision are extremely rare, but they can occur. Complications are even less likely to occur if the circumcision is done in a medical setting by someone well trained in the procedure.
The most common complications are bleeding (2%) and infection (2%). Complications specific to the 'ring method' for circumcision include ring migration (less than 1%), and the ring not coming off within the specified time period (less than 1%).
Our surgeons are doctors registered with the General Medical Council (GMC) and operate in a clinical setting. They have received specialist training and have carried out thousands of circumcisions. Circumcision Pro is registered with the Care Quality Commission (CQC). As a result you can rest assured that our clinic is clean, safe, well equipped and extremely well run.
Circumcision Pro Philosophy
At Circumcision Pro, London, our utmost priority is to ensure that patients receive the highest level of care and support throughout their experience with us. We strongly believe in the importance of empathy, innovation, and evidence-based practices in delivering exceptional treatment outcomes.
As part of our commitment to continuous improvement, we consistently evaluate and incorporate advanced medical technologies into our practices. By doing so, we aim to enhance our ability to provide patients with cutting-edge treatments that are both effective and safe.
Research and education form the foundation of our approach. We stay up-to-date with the latest advancements in the field of circumcision and related medical disciplines, allowing us to offer patients the most current and evidence-based treatment options available. Our dedicated team of medical professionals undergoes regular training and professional development activities to ensure that they are equipped with the knowledge and skills to deliver the best care possible.
We understand that every patient is unique, and we tailor our treatment plans to address individual needs. By combining the latest technological advancements with our compassionate approach, we strive to provide the best possible experience for each patient, from the initial consultation to the post-operative recovery period.
At Circumcision Pro, London, we are proud to set a standard of excellence in circumcision care. Our commitment to empathy, innovation, and evidence-based practices ensures that our patients receive unrivaled care and achieve optimal treatment outcomes. We look forward to serving you and fulfilling our mission of delivering exceptional care at every step of the way.